Do you like spending time in the great outdoors? Would you like to learn about trees and the forests that they live in? Check out 4-H Forestry!
You will learn:
Tree Species Identification
Tree Pest and Disease Identification
Wood Identification
Compass & Pacing
Timber Measurement and Evaluation
Forest Ecology
& much more!
Carroll County Forestry Team Study Slides
Online resources for 4-H Forestry Judging.pdf

Helpful 4-H Forestry Links!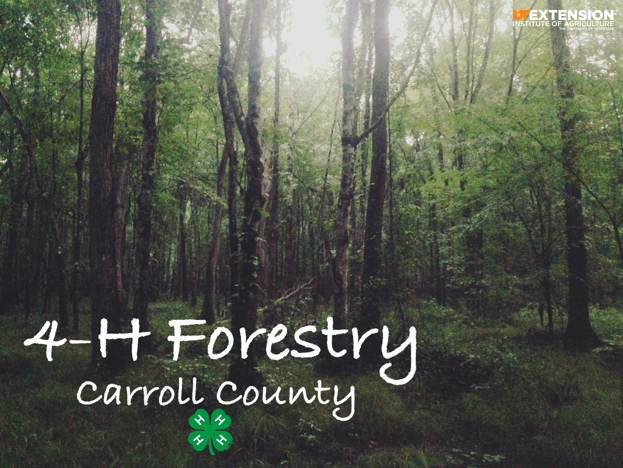 4-H is open to All youth in grades 4-12. If you are interested, contact the UT Carroll County Extension Office at (731) 986-1976​